"Tianjin baijiaoyuan" dumplings, Xiangpiao, summer Davos, 2016
2020-10-30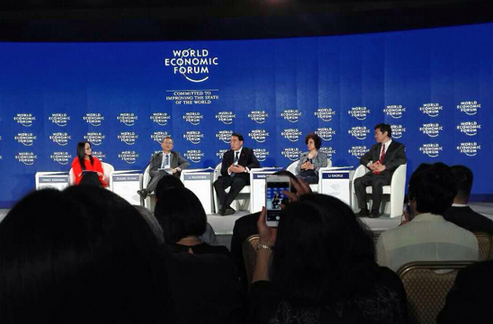 The 2016 Summer Davos Economic Forum was held as scheduled in Tianjin from June 26 to 28. Hundreds of Chinese and foreign guests including executive chairman Schwab of the forum and heads of government attended the event. Premier Li Keqiang of the State Council attended the opening ceremony and delivered a special speech.
This forum will focus on the major transformation affected by the fourth industrial revolution. More than 2000 representatives from all walks of life from more than 90 countries and regions around the world attended the forum.
In such a grand international economic event, Tianjin presents a new look and new development to the whole country. At the same time, it also provides an opportunity to learn from the advanced concepts of × ×, provides an exchange platform for the economic development of × * *, and jointly plans, guides new directions and injects new impetus into the economic prosperity of ×.
At 7:00 p.m. on the 26th, hundreds of guests from home and abroad entered the cultural night venue of 2016 Tianjin Summer Davos forum, the Grand Theater of Tianjin Cultural Center.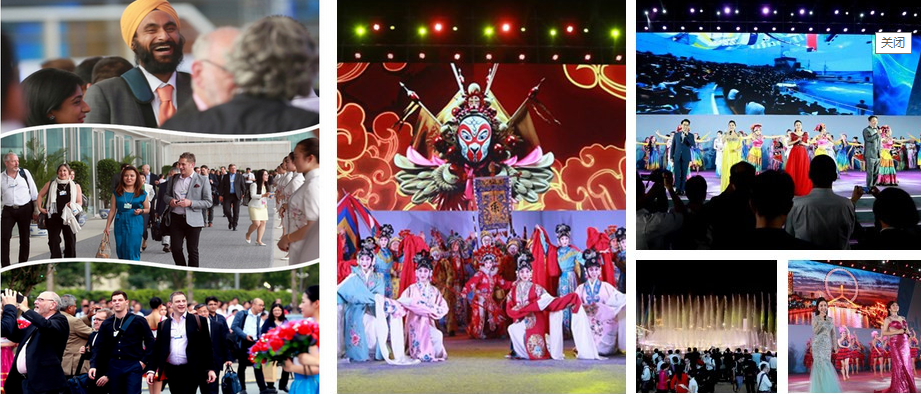 Elegant music and colorful lights decorate the "city hall" and welcome guests from all over the world to attend Davos in summer 2016

In the speeches of mayor Huang Xingguo and the executive chairman of the economic forum, Mr. Schwab, this "Tianjin night" kicked off the theme evening of "2016 new leaders annual conference". Let the guests who have just attended the meeting for one day be intoxicated with the strong Chinese style and Tianjin atmosphere, taste the charm and charm of Tianjin, and feel the enthusiasm of Tianjin people.
At the invitation of Tianjin municipal government, "Tianjin hundred dumplings garden" participated in the cultural exhibition of dumplings in this evening party. Let guests from all over the world enjoy the unique charm of dumplings, which is known as the traditional Chinese food, while enjoying the performances with Chinese characteristics such as song and dance "welcome to Tianjin", "acrobatics" sea spirit ", Taijiquan praising" clouds and flowing water "and Beijing Opera" fragrant pear garden ".
All kinds of performances at the party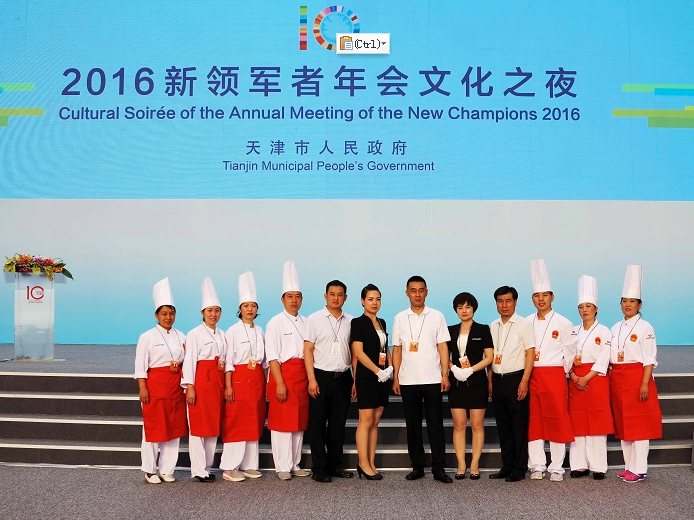 Group photo of Tianjin baijiaoyuan service team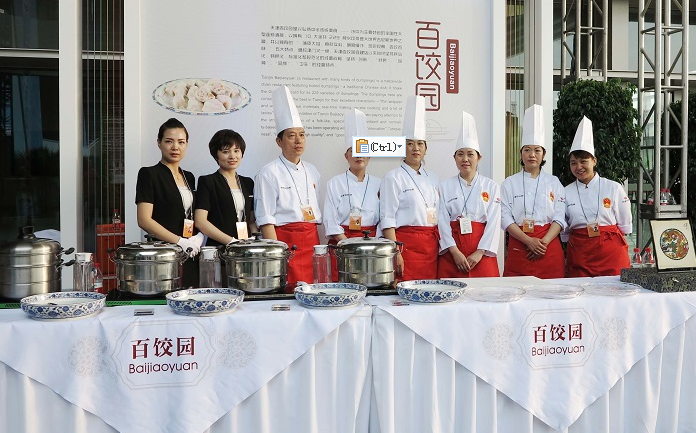 A group photo of Tianjin baijiaoyuan dumpling products technician and front clothes staff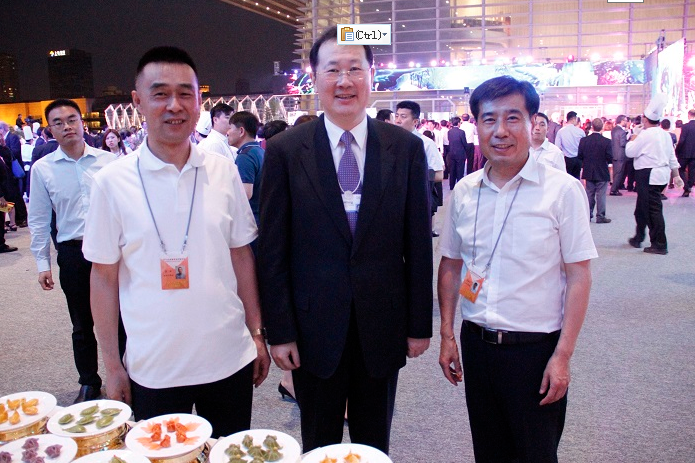 Ren Xuefeng, former vice mayor of Tianjin Municipal People's government, took a group photo with Sun Tao (first from left), general manager of Tianjin baijiaoyuan (first from left) and he Jingyu (first from right), director of kitchen administration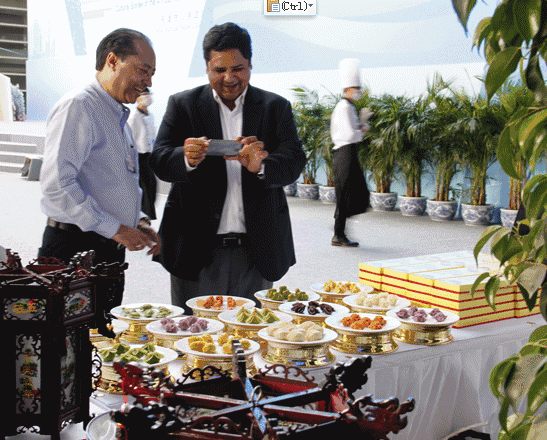 Chinese and foreign guests stop to enjoy the fancy dumplings made by Tianjin baijiaoyuan dumpling technician and take a group photo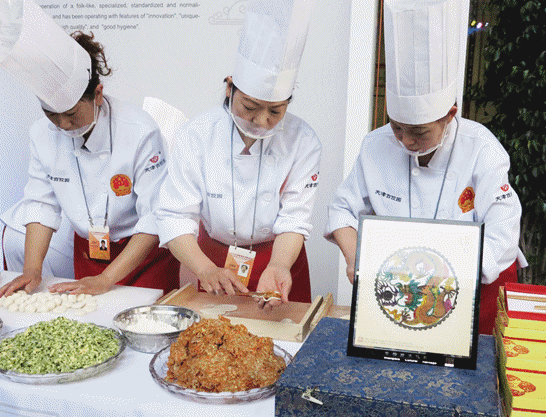 Tianjin baijiaoyuan dumpling technician on-site production of special dumplings, is now made to ensure the dumplings fresh and delicious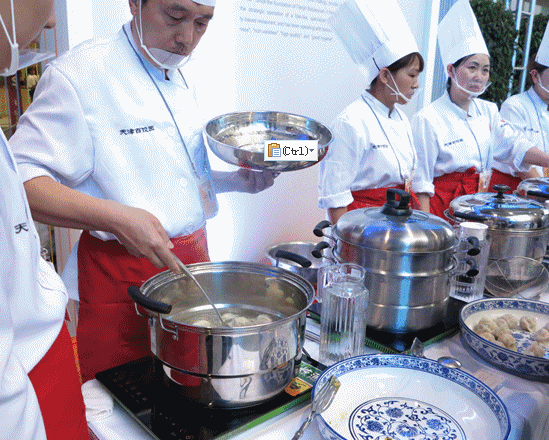 Tianjin's first place to enjoy dumplings

After the "magic dumplings" of Tianjin, the "magic dumplings" of "Tianjin" are not enjoyed by the guests of "the Magic Festival of 2016" 、"Taste good!"。 Tianjin baijiaoyuan dumplings are loved by Chinese and foreign friends, as the host, we are very proud!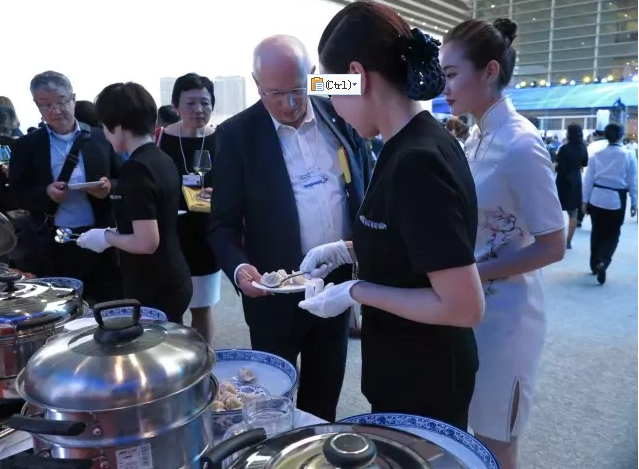 Davos Economic Forum has been held for ten years. Tianjin baijiaoyuan has also participated in Davos Economic Forum in Tianjin, Dalian and Switzerland for seven consecutive years. All of them have successfully completed the task of receiving foreign guests and displayed China's extensive and profound food culture in international banquets!
As a benchmark chain enterprise of Tianjin catering industry, Tianjin baijiaoyuan will continue to take "creating healthy and delicious food and inheriting Chinese catering culture" as its own responsibility, and complete the beautiful vision of "becoming a global chain of Chinese catering famous stores" with the competitiveness of "100 dumplings and 100 flavors, 100 stores as one".